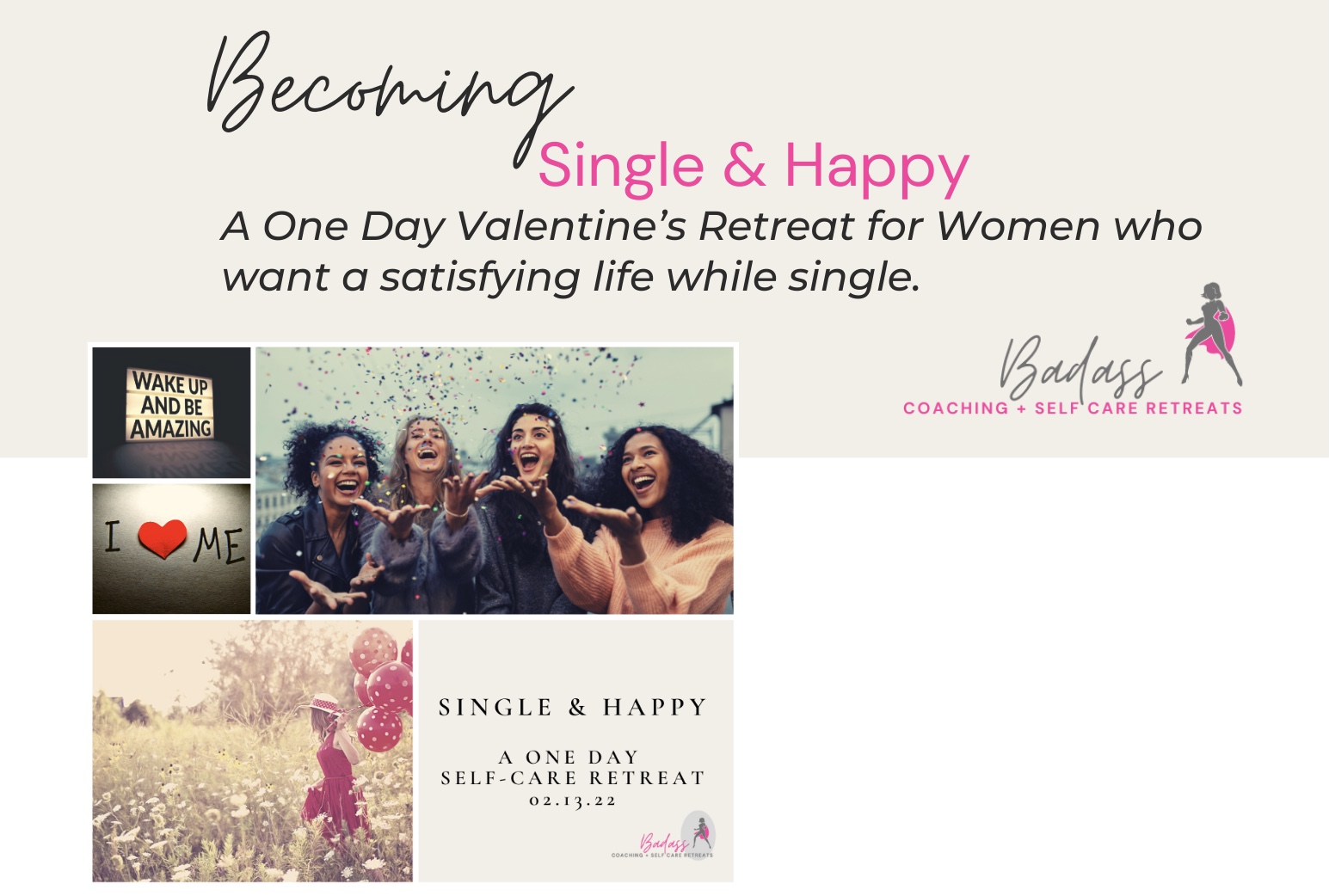 Join us at the beautiful Hotel Milo Santa Barbara on Sunday, February 13th, 2022 from 10am to 4:30pm to: 
Discover how to be single AND happy while living your best life!
Learn the secret to restoring trust in yourself and others, build confidence, and come to deeply believe that YOU ARE ENOUGH exactly as you are.
Enjoy a day away from it all in a beautiful setting, with other women, that's designed specially for you!!
Amazing lunch included!!
Learn exclusive ways on how to use your time to create goals based on what YOU want for a life of REAL fulfillment!
Learn the secret to being truly confident and why that ultimately attracts your ideal mate!!
Build greater self awareness, make peace with your past, and rewrite the negative story you have been living.
Take part in fun activities created to empower you into having a happy, fulfilling, and badass life!
You will HAVE FUN!! You will  leave the retreat feeling excited, with some new friends, and practical tools to use to be confident and happy as a single woman.
**BONUS**
By registering for this badass event, you will receive AnnDee's specially designed "Confidence Kit" and her exclusive Happy & Single Workbook for free!! ($100 Value).